Have you ever been inspired by one product to make over an entire area? This happened to me this week when I was gifted 'The Good Pick' Food Storage Bag Containers!
Since I have limited drawer space in my kitchen, I keep my zip locks in the pantry - an area that has been screaming for some organization for a while now. I knew that if I was going to be taking photos of these storage bag containers and sharing them with the world, then the time had come to get this space looking neat and tidy! 
My favorite part was, of course, transferring all the zip locks into The Good Pick Food Storage Bag Containers! Just look at the difference they make! They are so much more organized and aesthetically pleasing. That's not all though…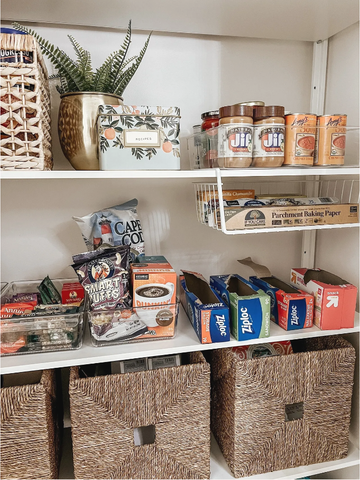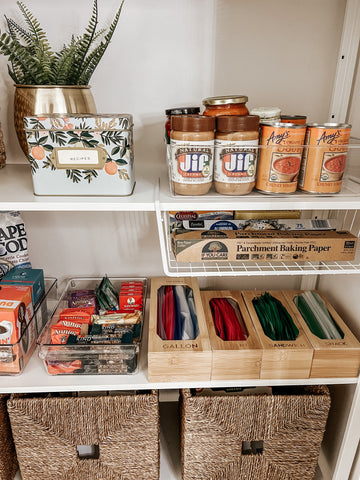 I love how the boxes are individual so you can grab whichever size you need and place it on the counter while you are prepping a meal or putting leftovers away. I packed a sandwich and some grapes, so you can see how I just grabbed the sandwich and snack box. 
One day, I hope to update my kitchen a little and create more drawer space. It's nice to know that I can put these containers in a drawer if I have the space eventually! They fit perfectly and look so tidy!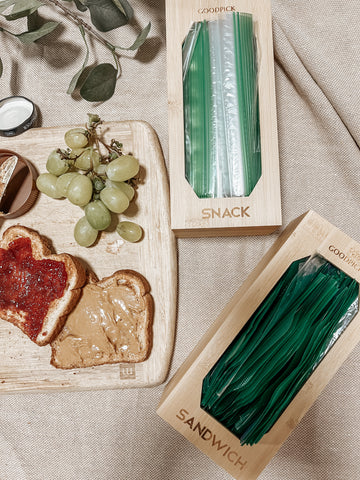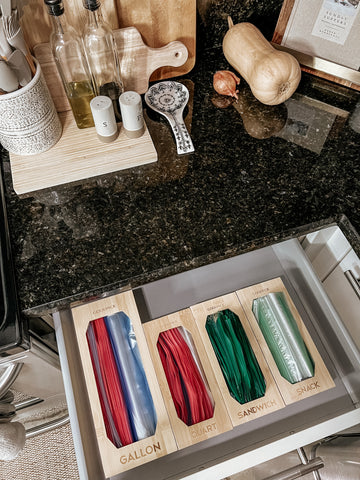 If you end up buying The Good Pick Food Storage Bag Containers, make sure to tag me @groundedinneutral and @the_goodpick and show us how they upgrade your space! Make sure to also check out The Good Picks' other amazing products!
Happy organizing!