If you've watched any home organizing shows, you know that two important steps are having your own organization plan, and having vessels to hold all your stuff. There are lots of organizational products out there at all different prices and styles. Since my house has limited closed storage, you can see a lot of things out in the open. Having beautiful storage containment solutions is a must.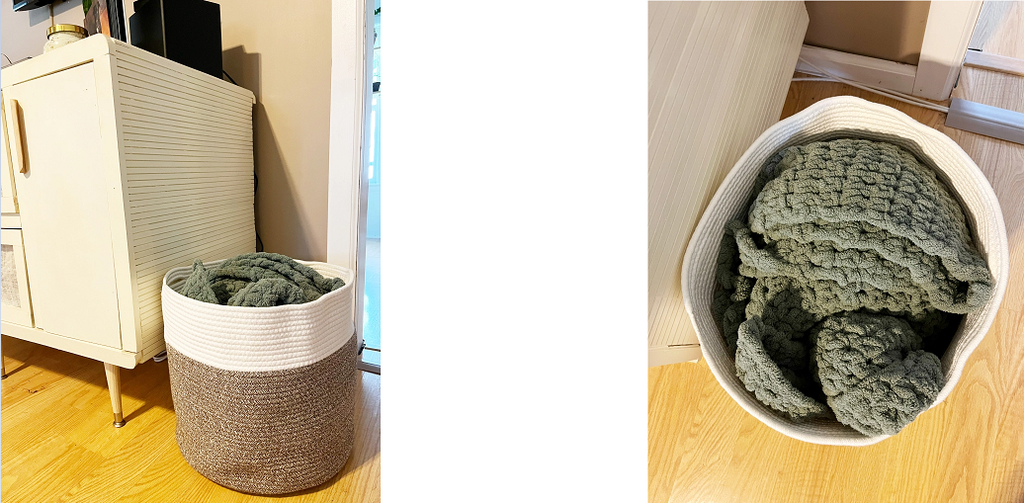 So here enter Goodpick, with gorgeous organization solutions. They have so many different products to fit all sorts of needs in the home. If you're like me, your storage needs to be stylish; this is the place for you. I specifically love all the different basket options that they have. They are not only beautiful but also budget-friendly. The woven feature is the perfect textural design element for any room. You can put anything in baskets from toys to blankets, to shoes, etc.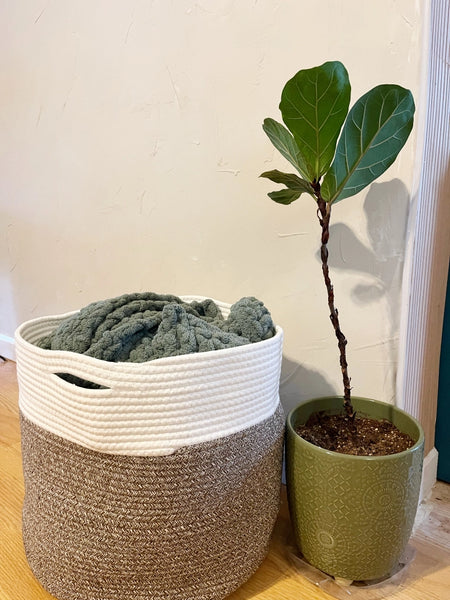 It's easy for all these blankets to pile up around the house, and they really need a designated space beside folded on the couch. I get one or two draped for style, but not ten, haha. The large basket from the Goodpick is perfect for even my largest of blankets, which is impressive. Again this is storage that's out in the open, so I love that it sort of fades into the space as a design element here, adding style, color, & texture. All while being extremely functional, & still housing my favorite blankets to cuddle up under with the dog after a long day.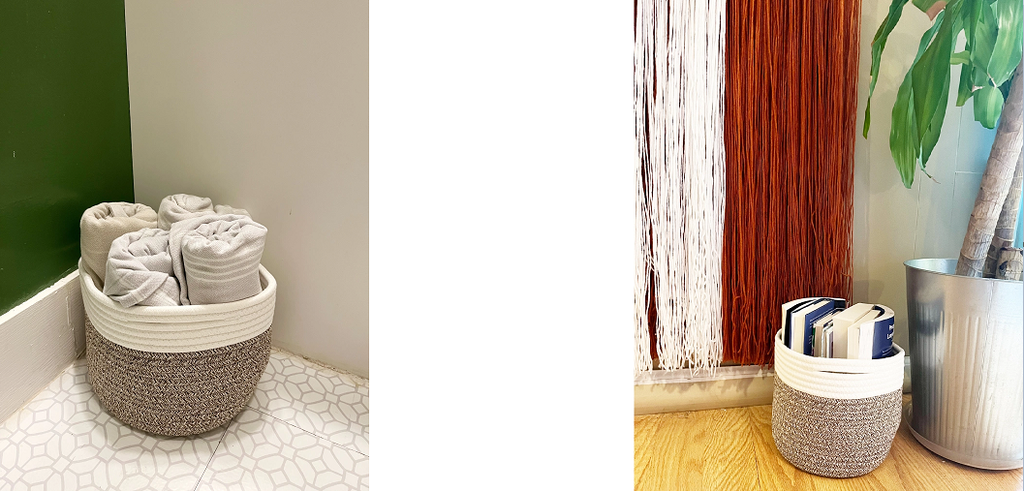 The smaller basket helps me contain bath towels, leaving them very accessible for guests. Bathroom storage is hugely important for keeping all items contained. Our bathroom is tiny, and we only have one in the house. So everything has to be stored in there. We have some shelves, but they're open, so making sure things are contained functionally & beautifully is important. 
The small basket also fits my books perfectly. Every time I clean, I always have a stack of books on my nightstand that need a home outside of the bookshelf. These are either books that I am currently reading or all the ones I want to get to immediately after that. I'm not one of those people who can even really focus on multiple books at a time, but when I finish one, I get so excited about the options I have for the next one. I love that I know have a specific space for all of these "one day soon" reads.